The short answer is because good salt makes everything taste better! I have loved cooking since I was about two. And for many years, traveling around and being a scratch cook, I have preached "if you give me oil, vinegar, salt and a cooking source – I can make just about anything taste good." Well, to my delight, a couple decades after I first said that, I happened upon Samin Nostrat's book, Salt, Fat, Acid, Heat AND Portland's salt shops.
A friend told me about it and I sheepishly admit it took me a while to get it, because I thought to myself "yeah, I already know that, I've been saying and living the philosophy for years." Well, I am happy I got over my ego and acquired the book because it is an absolute goldmine of information. Samin really delves into each of the elements and, I promise you, there is something to be learned no matter how long you have been aligning yourself with your allies Salt, Fat, Acid and Heat.
Salt versus Good Salt
But like so many things, the devil is in the details. Good salt is very nourishing and an important nutrient for the body. But I know what you are thinking. What about all the bad things you have heard about salt, causing high blood pressure, being processed and devoid of nutrients. That can be true, but it is the result of eating excess amounts of processed salt. For the salt that you do eat, why not eat natural salt with all of its additional minerals and flavor rather than industrialized salt?
In short, salt allows other flavors to reveal themselves in a dish. And the converse is true. If there isn't enough salt in a dish, then the other flavors (herbs and spices) will taste flat. That is enough for me, but there is more!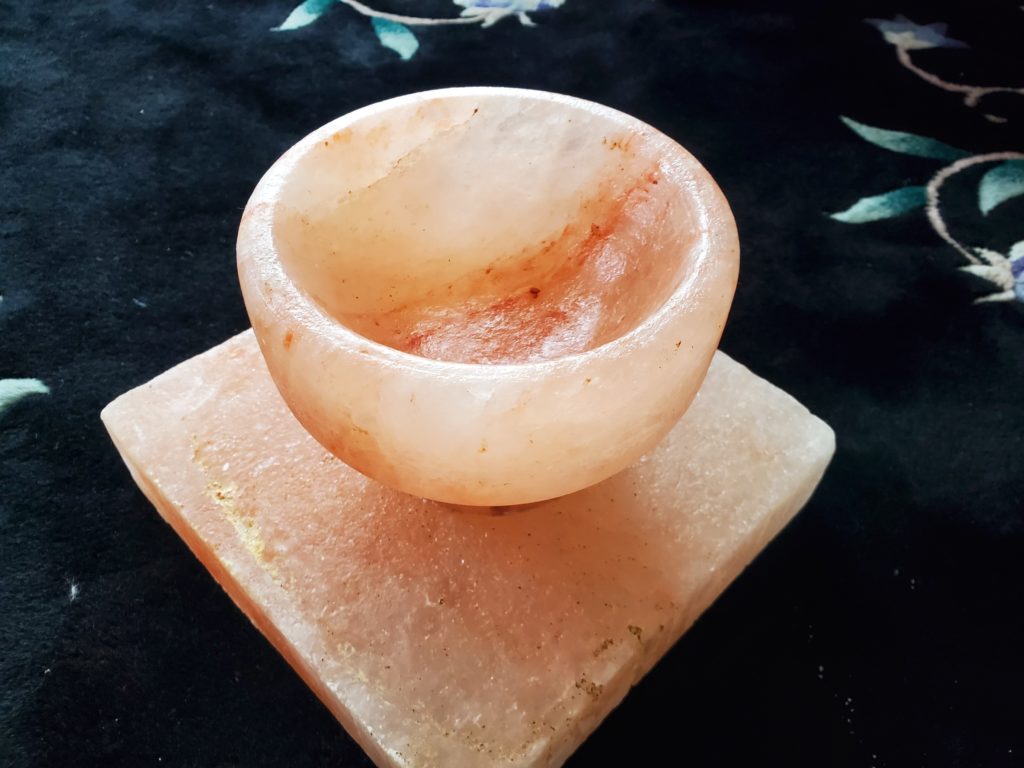 The ultimate flavor enhancer
Salt enhances sweet. This is why salt can taste so good in a dessert. The salt amplifies the other ingredients in the dessert. Think almond brittle, or salted caramel. Or chocolate with sel de fleur. I like to say salt and sugar go together like peanut butter and jelly which is exactly why I like my peanut butter with a bit of salt to complement the sweet of the jelly.
Also, if you've had a few too many sweet bites, then finishing with a touch of salt will help to bring your taste buds back to normal. This is not something I have read or learned. It is just something I have observed on my own.
There are SO many types of salt and instead of my getting into all of them, I will direct you back to Samin's book! I will just share my critical advice to make sure to use GOOD salt for cooking and GREAT salt for finishing dishes.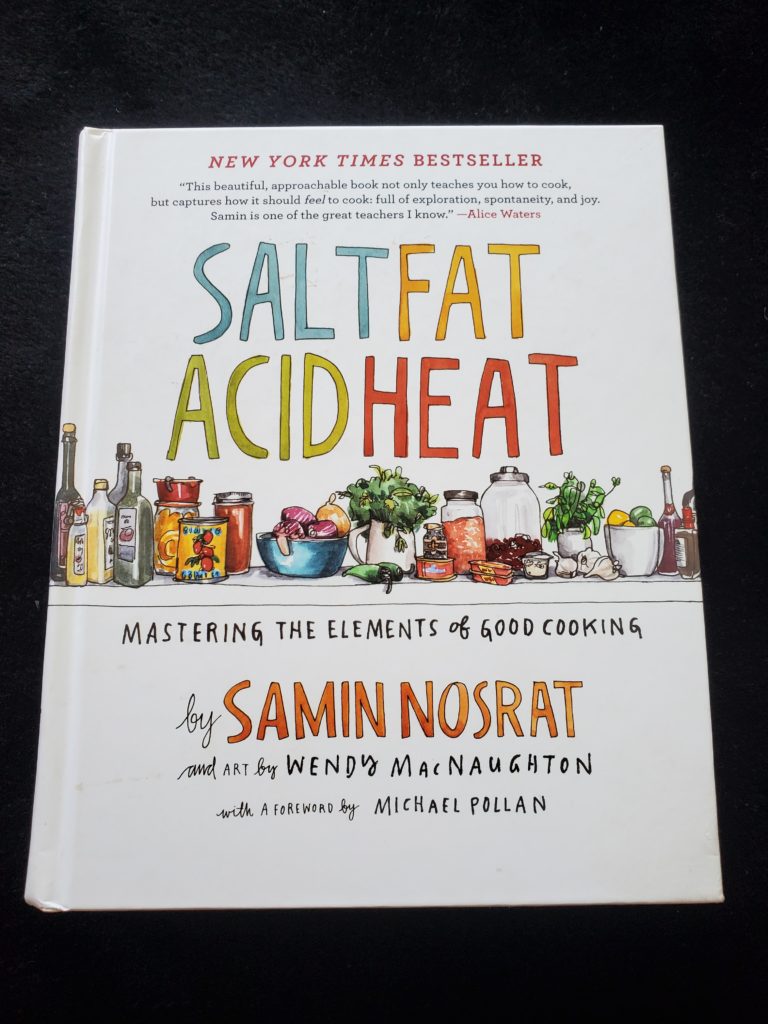 Where do I obtain good salt?
Now good and great salt can be found all over the planet. In fact, I had some guests on a food tour who told me that part of their world travels included collecting salt from all the places they visited. Now they traveled with intention in a way I could really relate to!
Locations near the ocean have the obvious access to seawater, although making salt from seawater is not as easy as simply boiling it down. Ben Jacobsen, Oregon's first salt maker since Lewis and Clark can attest to this and he has solved the challenge. And then there is the inland salt, the rock salt that comes from caves and dried out lake beds. Mark Bitterman, author of Salted and Portland resident has popularized cooking with salt slabs harvested from salt caves.
Portland's salt shops
Well, it is no surprise that Portland's foodie scene extends beyond beer, wine and local veggies to that beloved ingredient, salt. Portland is also home to two premier salt companies. Ben Jacobsen, owner of Jacobsen Salt Co., has a retail outlet that we visit in the Bustling Buckman Hood Food Tour. His salt is sold at shops throughout Portland (and the US for that matter). And we visit Providore and sample Jacobsen Salt on the Vibrant Kerns Hood Food Tour. Mark Bitterman, owner of Bitterman Salt Co., procures his favorite salts from all over the globe. And we sample some of it on the Brunch on Mississippi Food Tour at his shop, The Meadow.
I find salt to be such an important and magical ingredient in the kitchen. And I love to finish a meal on a salty note. So you can be assured that on a Portland by Mouth Food Tour, we will finish up on a salt note as well!
Jacobsen Salt Co.
602 SE Salmon Street
Portland, OR 97214
The Meadow (Mississippi)
3731 N. Mississippi Avenue
Portland, OR 97227
The Meadow (Nob Hill)
805 NW. 23rd Avenue
Portland, OR 97210