Let's have fun strolling the delightful and historic Mississippi district, while eating brunch!  This neighborhood is a perfect way to experience a food tour in Portland.  The Mississippi district has been revived in recent years, while retaining its charm from yesteryear.  Although there is a story tucked away in the past, and it will be told.  These days however, it's a Portland hotspot laden with music venues, quirky shops, cozy pubs, and eateries galore, ranging from casual to upscale and all things in between.
This Portland food tour will unfold like a progressive meal, with many scrumptious bites and libations along the way.  Examples will include a patisserie with pastries almost too magnificent to eat, super local tacos, a well-loved food cart pod with breakfast sandwiches and more, a teahouse and mouthwatering brioche donuts.  The option for alcoholic beverages exists.  Non-alcoholic beverages are included.

You will not leave hungry!
In this special brunch food tour, we will walk a total of 1.4 miles through the North Albina district and down Mississippi St, admiring vintage homes and historical brick buildings, all of which ooze charm.  And of course, the hottest hipster hangouts, all while we visit six engaging foodie spots.  Along the way, we will also talk about the history and current going ons of the Mississippi district and Portland. We will end about .6 miles from where we start. I will lead us back to our starting point, or you are welcome to explore the hood more and get back in your own time.
Wear comfortable shoes and bring rain gear, if it looks like we will be blessed with some of Portland's liquid sunshine.

All ages are welcome on this tour.  The perfect tour for families!
Dietary restrictions:  this tour can be adapted to be vegetarian or alcohol free.  Gluten free – all except for 1 stop.  Check box upon check out if anyone in your party prefers one of these adaptations.  If you have other dietary restrictions, please contact us before booking.  We may be able to accommodate you, but please be aware that  substitutions cannot be made the day of the tour.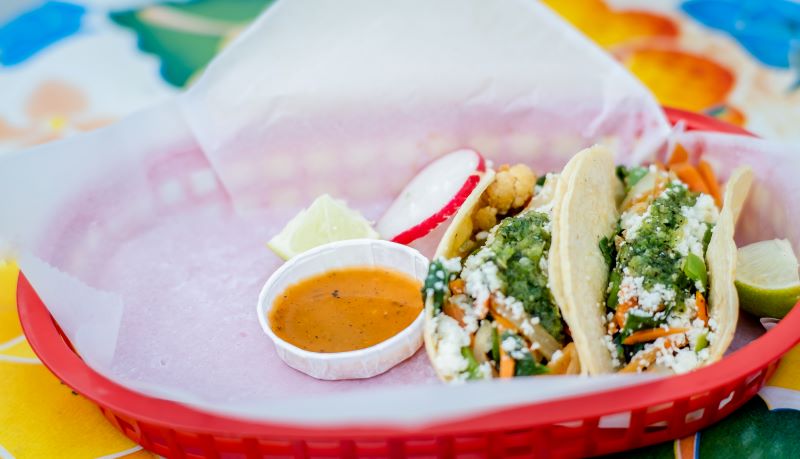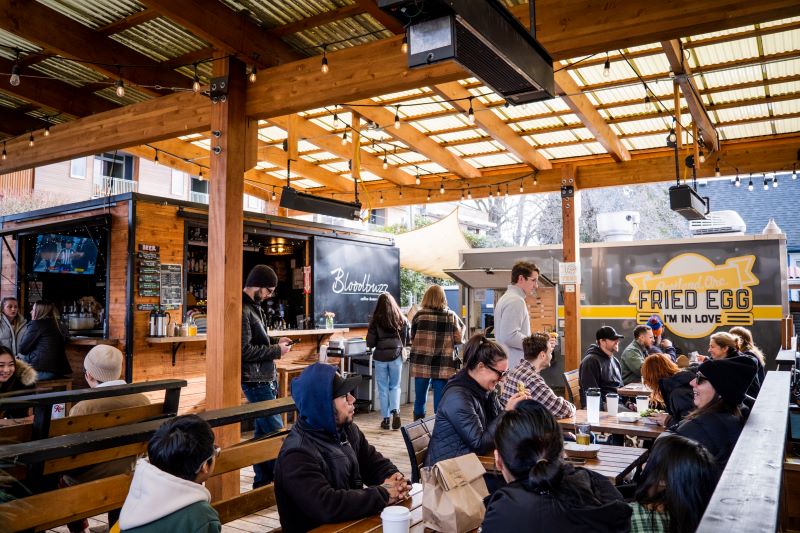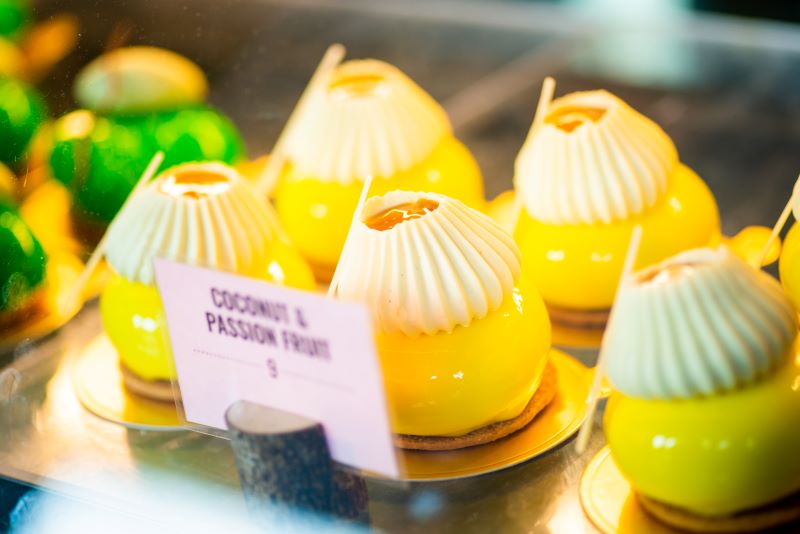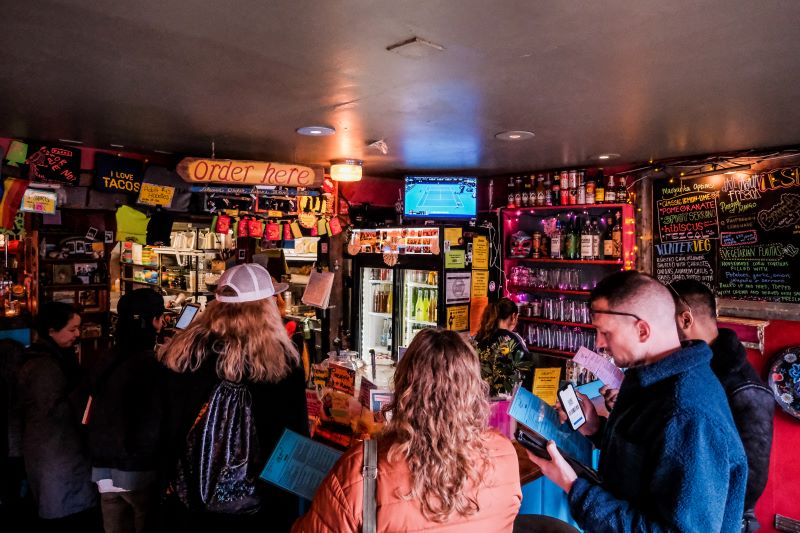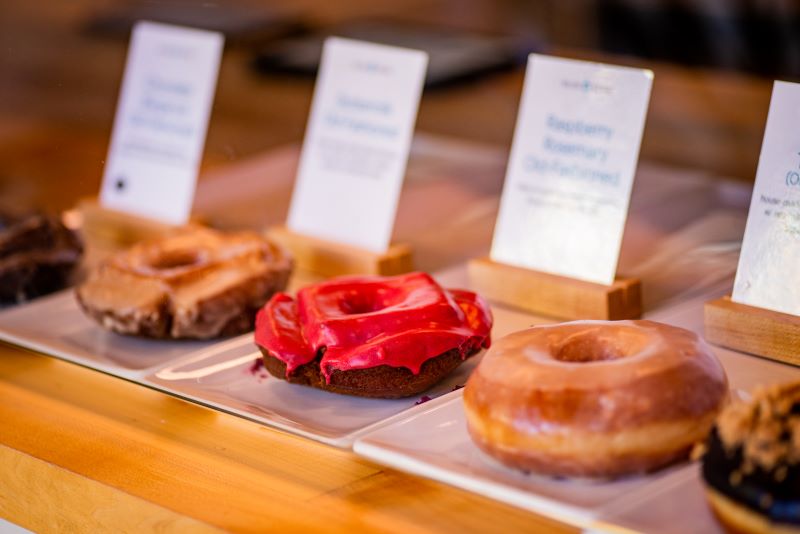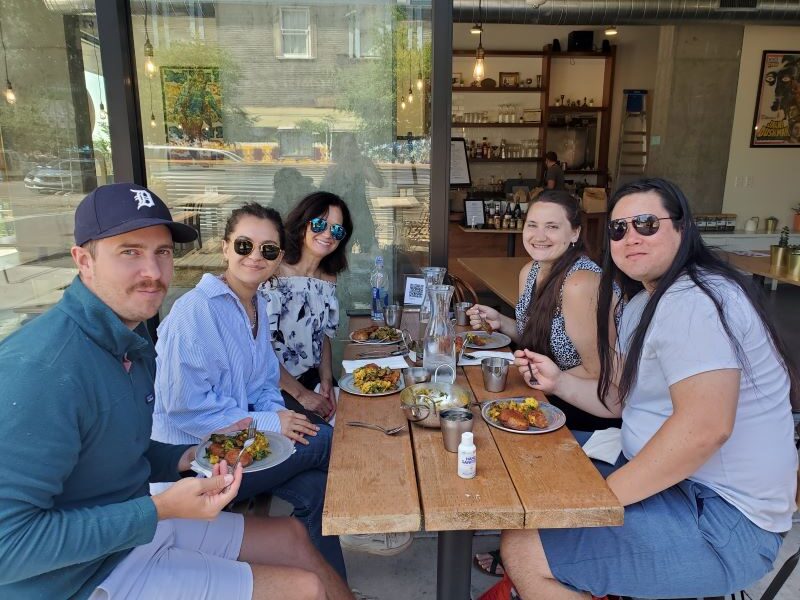 We're happy to arrange private tours or build custom group tours for schools, corporate teams, non-profits, family reunions, and more. Simply email us at [email protected] or call 541 683 5403 to book.
Start time: 9:30am
Duration: 3 – 3.5 hours
Distance: 1.4 miles walking (plus .6 miles back to starting point)
Stops: 6
Minimum age: All ages welcome
Price: $75 (non-alcoholic drinks included)
$89 (alcohol included)
Location: we will email you once you are registered
Cancellation policy: Free cancellation up to 48 hours prior.
We will stop at 6 of the following establishments. Which ones will vary based on the day of the week and/or dietary restrictions.

Prost Food Cart Pod – Bloodbuzz