Where does one begin with over thousands of eateries in the city of Portland? First time in Portland? 10th time? Any new or frequent visitor would benefit from going on a food tour. The food expedition provides 5-6 stops at eateries to enjoy a progressive meal.  And you have 3 to choose from! I mean, unless you are one of those people who don't like food, then you need to take a Portland by Mouth food tour.
Take a fun stroll through a magnificent city full of life, history, and creativity! We will set forth towards our delicious destinations and enjoy storytelling of how Portland became the city it is today.
Did someone say food cart pods? They're cute, convenient, and above all, DELICIOUS! With over 15 different varieties of food options and cultural foods to pick from, you can't go wrong when you visit these pods. Every Portland by Mouth Food Tour will escort you to one these pods for your own first-hand food experience. Prost, Hawthorne Asylum and Pod 28.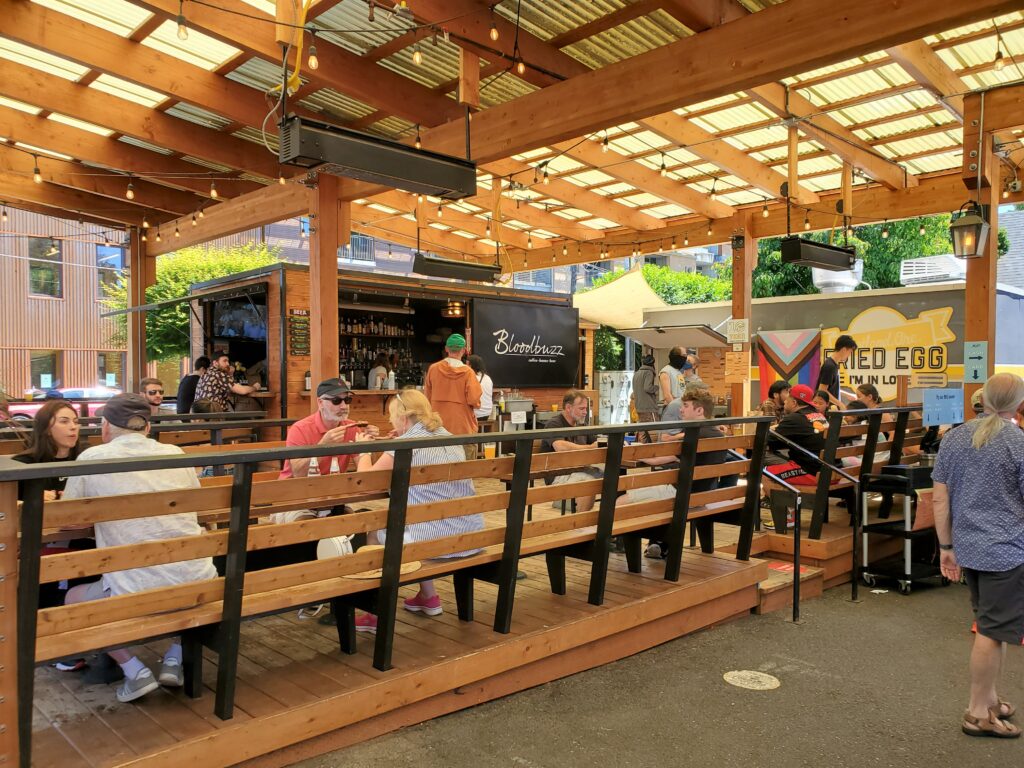 One of the greatest traits about Portland is the love and cohesion of diversity and this is shown through the many different cultural cuisines offered. Explore the exotic foods of Cuban, Thai, Russian, Italian, Mexican, and even a fusion of French and Korean! You're in for an explosion of spices that'll make your taste buds go nuts!
What's better than scrumptious food? Scrumptious food that understands the importance of supporting local companies and providing locally grown ingredients and produce for everyone. The Willamette Valley provides vast acreage (3,200 to be exact), to grow and harvest fresh varieties of cherries. Brassicas are grown in different colors ranging from white to purple and are quite a beauty to see. Envision delectable brioche donuts made with free-range organic eggs and Willamette Valley-grown grain (did anyone say Blue Star Donuts?). Our highly skillful chefs turn simple ingredients into culinary art as you feast with your eyes on the beauty of the food.
Let's talk spirits! Each Portland by Mouth tour includes one alcoholic beverage (but you can opt for a virgin drink if you'd prefer). From cocktails to full-bodied wines and deliciously captivating hard ciders brewed from local apples, there are many reasons why Portland made it to the top list of customers' favorite drinking destinations!  The On the Bustling Buckman Tour we will stroll down Distillery Row.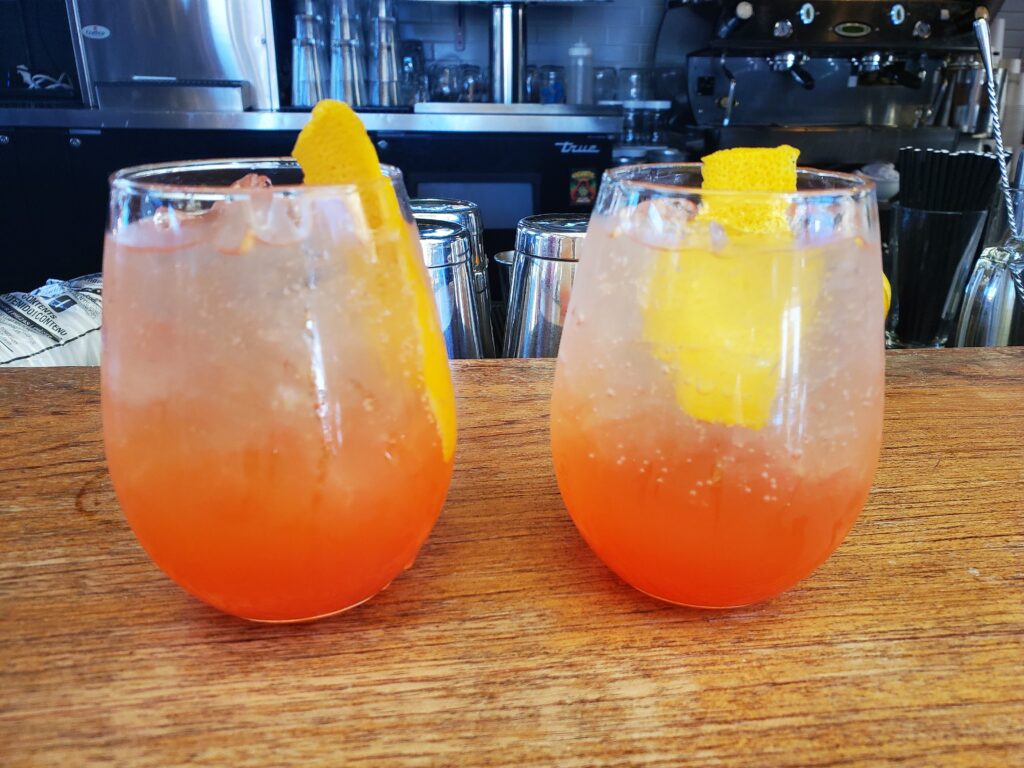 Who's this tour guide you speak of? Well, she's rather fun and enthusiastic about sharing her love for food and culture, if you ask me! It takes passion, dedication, sweat, and tears to nourish a successful tour business. To fully facilitate a proper tour, food tour guides would need to live, eat, breathe, and dream of food and Portland. And that's exactly what I do for a living, and I absolutely love it, especially after seeing how much fun my guests have.
Don't have time for a full-day tour? Half-day tours are just as great with quite a few perks along the way! For instance, enjoy your tour for a few hours and you'll still have time left to explore the city and be your own tour guide. Half-day group tours are always a fun event for family and friends to share new foods and drinks together accompanied by many laughs and stories to tell in the future.
The last and most important reason… is that our tours triumph over other tours with a fun host, a good history lesson paired with piquant flavors of culinary grub that are sure to leave you coming back for more.  A Portland by Mouth food tour is THE yummiest way to experience Portland. See you there!